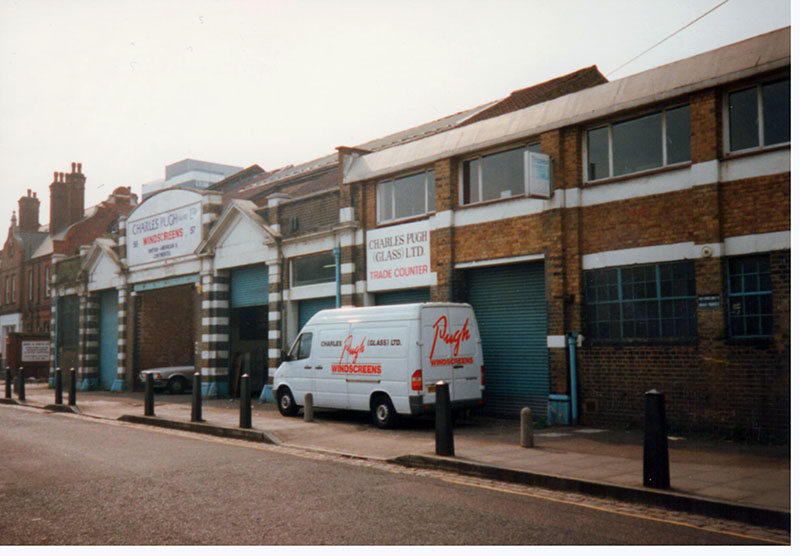 Holmes Rd Premises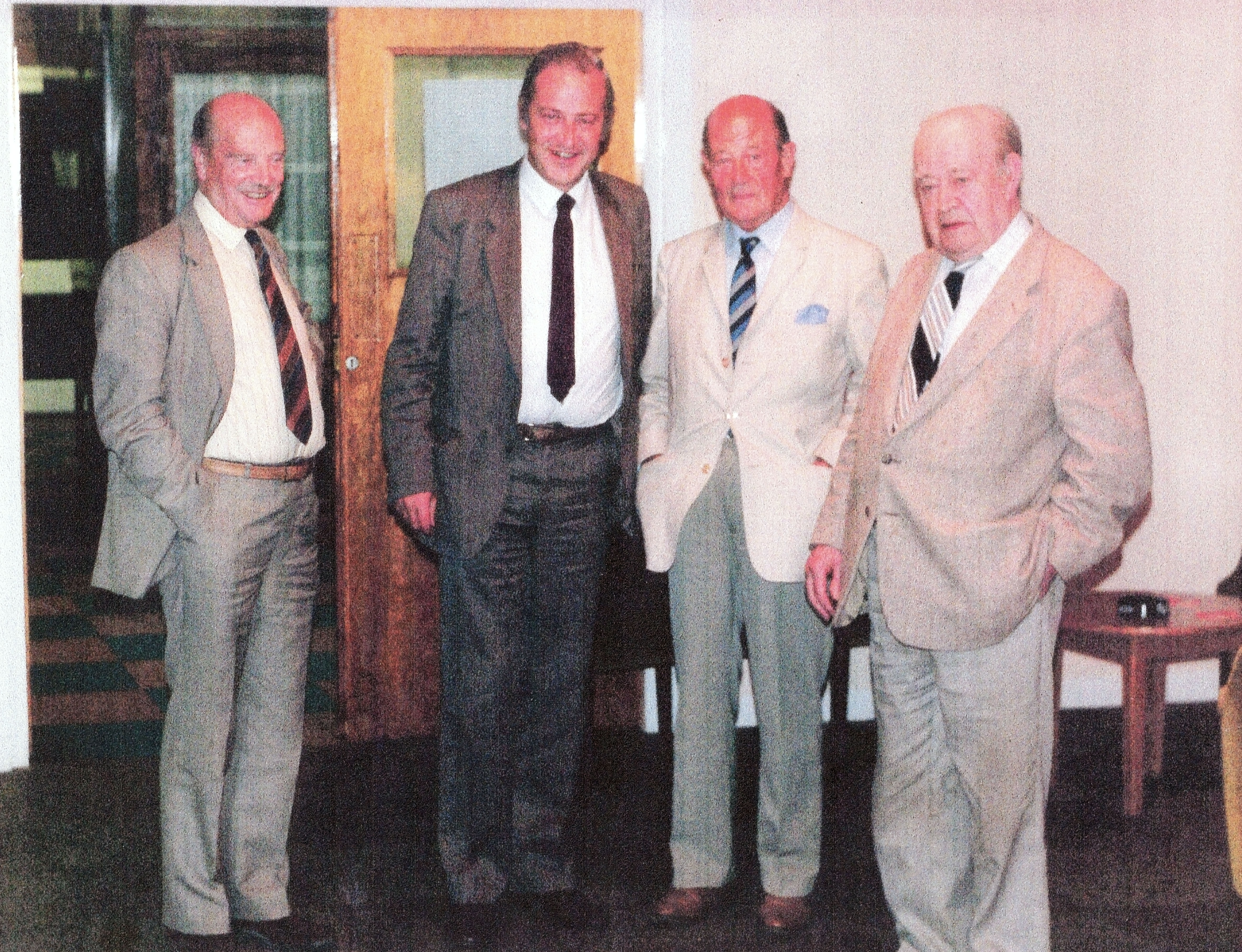 Jack (Left), Charles (IV), Ronald, Charles (III) visting Queenbrough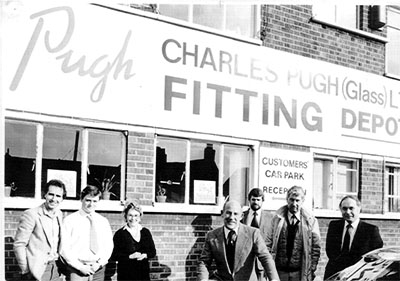 Evelyn (third from left) after fitting a windscreen for Stirling Moss Chevron
1980's
In 1980 as the business was expanding quite rapidly and was running out of room. A unit across the road in Kentish Town was purchased to facilitate the ever growing demand of bulk storage.
1981, saw the introduction of a Burroughs mainframe computer to deal with stock control and accounts. Totally unlike todays computers, it was so large it had to have a crane to lift it into the building. This blocked off the street for quite a while.
Having been at the Chalk Farm unit for over 35 years. It was decided that the fitting business would relocate to part of the new unit in Kentish Town.
In 1982 Edward Tudor Pugh (1965/-) joined the company followed by David Tudor Pugh (1964/- ) in 1983. Both are sons of Charles (IV) and both worked in the Kentish Town branch.
In the mid 80s a further building was purchased in Holmes Rd in the same vicinity of the other buildings.
With the exit of Autowindscreens from National Windscreens in 1987, two new fitting businesses were opened in Nottingham and Leicester. A new company was formed to accommodate these, Charles Pugh (Windscreens) Ltd.
It seemed to be a repeat of the 1960s, as soon as we opened we were being asked to supply the surrounding fitting companies with glass.
Realising an opportunity, Charles (IV) decided that we should start an additional distribution business in the East Midlands. Later in 1988, Charles (IV) moved out of London to open a temporary location in Stanton by Dale, Nottinghamshire.
Adrian Miller joined the company in 1988 as Finance Director with the intention of moving the accounts department from London to Pinxton.
1989 saw the purchase of a 42,000 sq ft unit in Pinxton, Nottinghamshire and the distribution business moved there from its temporary location.